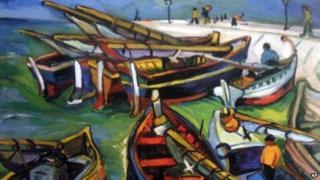 AP
Four paintings which were stolen from a museum in South Africa have been found by police in a graveyard.
Five paintings worth about £1.5 million were taken by gunmen from a museum in the capital city, Pretoria, on Sunday.
The police found four of the paintings 700 miles away under a bench in a graveyard after getting a tip-off about where they were hidden.
They have not made any arrests yet but are still looking for the other painting.