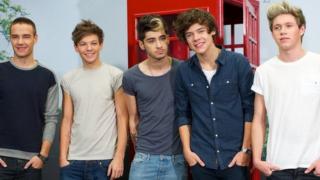 1D admit getting homesick on tour
One Direction talk about new album, being homesick and hanging out with Tom Daley.
The band's new Album 'Take Me Home' is out on 12 November.
The boys say they're happier with this album than their first one, because they've learned a lot over the last few months.
In that time, they've worked with Ed Sheeran and hung out with Olympic diver Tom Daley, but admit sometimes feeling homesick on tour.