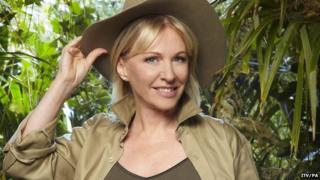 ITV/PA
I'm A Celebrity... contestant Nadine Dorries says she'll donate her MP's salary to charity while she's appearing on the TV show.
Nadine is a Conservative MP for Mid-Bedfordshire but could be away from her day job for up to a month filming in the jungle. During this time she plans to give her MP's salary to children's charities in her local area.
Nadine's appearance on the TV show hasn't gone down well with the Prime Minister David Cameron: she's been suspended by her political party.