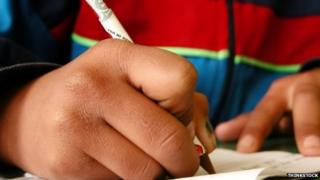 Thinkstock
The Prime Minister David Cameron says that the worst primary schools in England will be changed into academies.
Academies get money from the government and local businesses or charities.
They are different from schools that are run by the council because they have more freedom to decide things like term times, teachers' pay and what they teach.
Two hundred schools are already changing into academies and now 400 more in England will do the same.
The prime minister says changing to the new system means kids will get a better education.
He said: "It is simply not good enough that some children are left to struggle in failing schools, when they could be given the chance to shine."
But Labour MP Stephen Twigg, who's in charge of education for the opposition, doesn't agree: "Changing the type of school is not enough.
"We need... to raise the quality of teaching and school leadership which is what makes the most difference."