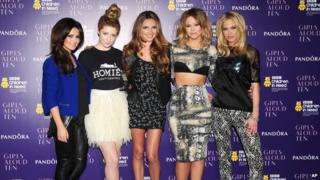 Girls Aloud do CIN official song
It's Children in Need this Friday and Girls Aloud are singing this year's official single.
The band recently announced their reunion to mark their 10th anniversary.
They've got an album out this month and a tour early next year.
The girls have been talking for the first time about how it feels to be making music as a group again.