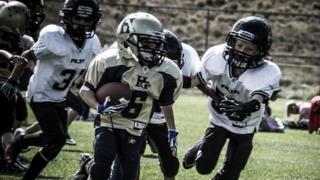 Gridiron girl shows boys the way
Step aside, boys - there's a new girl in town!
It started as a game to play with her big brother. No one knew Sam Gordon would become one of the fastest kids in Salt Lake City, USA.
The sensation nicknamed 'Sweet-Feet' stunned the bigger, stronger boys by scoring 25 touchdowns in her first season in 'tackle football'
Her dad and coach say Sam will definitely come back for more next year.
Video courtesy of Sportz Filmz