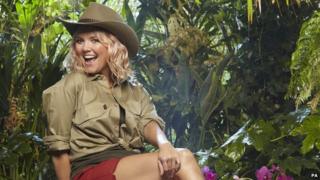 PA
Another ten stars are to be thrown into the Australian outback to contend with creepy crawlies, bush tucker trials and slithering snacks- yes, I'm A Celebrity Get Me Out of Here is back!
But who are they?
Helen Flanagan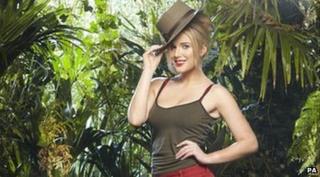 PA
Corrie fans will recognise Helen Flanagan, 22, who used to play Rosie Webster in the soap.
"I loved being in Coronation Street and I loved playing Rosie but now I am going in the jungle, I am going to completely throw myself into it", says Helen.
David Haye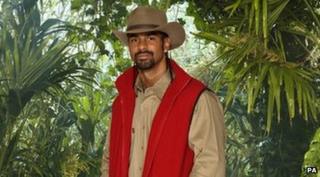 PA
Former world heavyweight champion David Haye says going into the jungle will be one of the toughest challenges he's ever faced.
On why he'll be jogging into the jungle, he said: "This is something new and different - I love challenges."
Ashley Roberts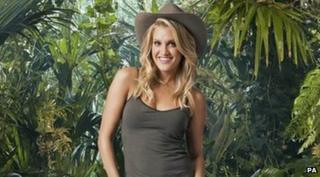 PA
Former Pussycat Doll and pal of X-Factor judge Nicole Scherzinger, Ashley is the only American in the bunch.
She says she would be happy if she met her next boyfriend on the show:
"British men are very charming and if the man of my dreams is in the jungle, then let it be."
Hugo Taylor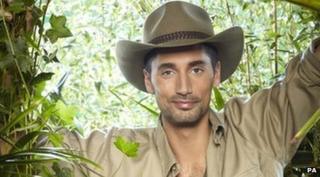 PA
Made In Chelsea star Hugo Taylor, 26, lists his phobias as small spaces, the underground and spiders... oh dear.
The reality star reckons: "When I did Made In Chelsea, you only got to know a part of me - it's going to be nice to show who I really am."
Charlie Brooks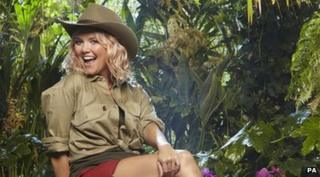 PA
EastEnders actress Charlie Brooks says being separated from her daughter Kiki is going to be the toughest challenge.
"It's going to be hard. I will miss her a lot", says the mum.
Brian Conley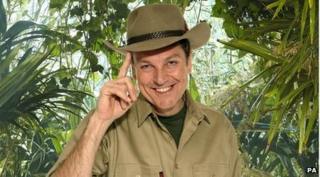 PA
TV entertainer Brian Conley has prepared for the jungle in an unusual way - by allowing rats to run over him!
He thinks: "I am pretty good when it comes to phobias but I don't like rats." Strange choice then!
Nadine Dorries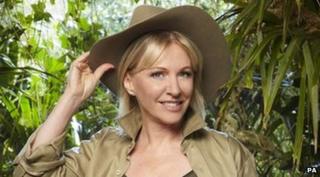 PA
MP Nadine Dorries says Westminster is a good training ground for her stint as the first serving politician to appear on the show.
The Conservative politician has controversially been suspended over her decision to enter the jungle.
Colin Baker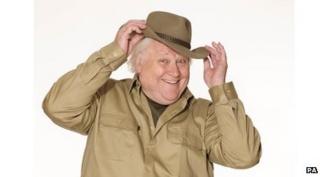 PA
Colin used to play Dr Who in the 80s and wants to use the experience to lose a stone and a half in weight.
"I just then hope I can keep it off once I'm out," he said.
Linda Robson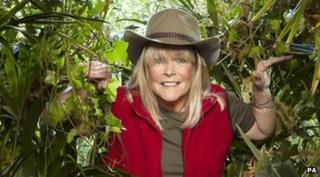 PA
Your parents may recognise Birds of a Feather actress Linda Robson.
Linda says she will refuse to lie in a coffin during a challenge - good luck with that one!
Eric Bristow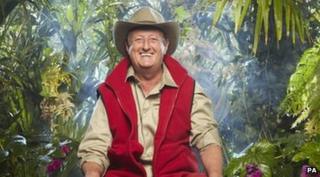 PA
Former darts champion Eric Bristow, 55, thinks living in the jungle will be far tougher than performing in any world championship.
"There is a different pressure... there is bound to be someone in there who is a game player too," he reckons.
The hit TV show returns for its 12th series this year.