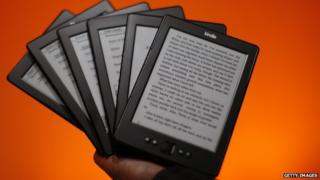 Getty Images
Popular children's author, Anthony Horowitz, has told the government he thinks every school pupil should have their own Kindle.
The tablet, made by Amazon, can be used to read electronic books, or e-books, and can store loads of titles at once.
Horowitz reckons that if you all have your own Kindle, it will encourage you to read more.
The man behind the Alex Rider series penned his plans in a proposal to the government this week.
He thinks they should fund the project.
"Practising reading is an essential part of learning to love books", he said.