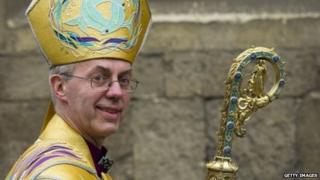 Bishop of Durham, Justin Welby, has been announced as the new head of the Church of England, the Archbishop of Canterbury.
So who is he and what will he have to do?
Justin Welby
Bishop Welby gave up a top job with an oil company so he could train as a priest.
He decided to work for the Church after his seven-month-old daughter died in a car crash.
"It was a very dark time for my wife Caroline and myself," he said in an interview, "but in a strange way it brought us closer to God."
He only became a bishop, a senior member of the Church, a year ago when he took up the Church of England's fourth most important job - Bishop of Durham.
He has worked as the Archbishop of Canterbury's special representative in Africa, helping Christian and Muslim communities in Nigeria to work together.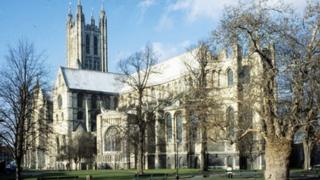 What does the Archbishop of Canterbury do?
It's a massive job, heading up the Church of England, overseeing the work of thousands of vicars and other Church officials across the country.
He's also Leader of the Anglican Communion, a group of Christian churches with almost 80 million members across the world.
He's in charge of all the bishops and clergy in the 30 dioceses in southern England. The Archbishop of York does the same thing in northern England.
And on top of all that, he also leads the Church's relations with other faiths.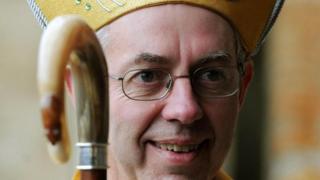 What are people saying about him?
Bishop Welby's rise to the top of the Church of England has happened very quickly.
Some people are worried he hasn't got the experience to deal with different groups within the Church who don't agree with one another on some issues.
The outgoing Archbishop of Canterbury, Rowan Williams, said the next person to take on the job would need to be really tough and have "the skin of a rhinoceros".
He's been described by some people who have worked with him as "enthusiastic", "hands-on", "great fun and energetic".