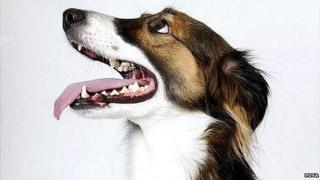 PDSA
Kids should get lessons at school to teach them how to look after dogs, according to animal charity PDSA.
It's after nearly two thirds of children who took part in their research said they'd been scared by a dog.
The charity also found that one in three dog owners have been bitten by a dog.
PDSA claims that poor training means bad behaviour in dogs has reached "frightening" levels.
It warns that in some cases dogs have been deliberately trained to be aggressive.
But most of the time, bad behaviour comes from a lack of basic obedience training when the dogs are young.
According to PDSA's survey, 61% of dogs had not attended training sessions before they were six months old.
Examples of problem behaviour are growling, snarling and aggression towards people and other animals.
'Responsible owners'
PDSA senior vet Sean Wensley said: "Each year there are awful stories of dogs attacking pets and people.
"Tackling this begins with owners and breeders taking full responsibility for their dogs' behaviour, training them from a young age.
"It is also essential that young people understand how to be safe around all pets and learn how to become caring and responsible owners in the future."