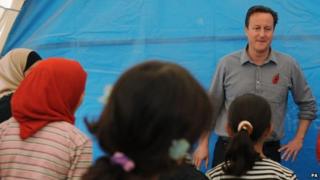 PA
The Prime Minister David Cameron has vowed to do more to help end fighting in Syria after meeting refugees at a camp in Jordan.
He made a surprise visit to the Za'atri refugee camp, because he wanted to see the conditions they face for himself.
110,000 Syrians have fled there for safety since the violence began early last year.
Za'atri, on the border with Jordan, is home to more than 20,000 refugees and hundreds more arrive every day.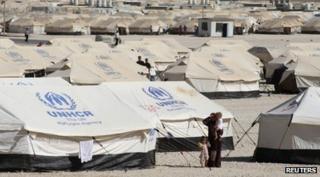 Reuters
The prime minister promised to give an extra £14 million to help victims of the conflict - increasing UK support to more than £50 million.
He also said he would begin talks with Syrian rebel fighters to help remove President Bashar al-Assad from power.
David Cameron said speaking to the refugees about what is really happening inside Syria has made him more determined to do something about it.
He called on the newly re-elected president of America, Barack Obama, and leaders of other countries to also make Syria a priority.