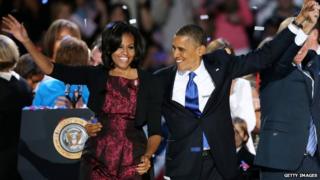 Getty Images
Barack Obama has been given another four years in the White House.
He defeated Republican Mitt Romney in the US presidential election on Tuesday night.
Amongst the millions waiting in suspense for votes to be counted were world leaders and many of Obama's celebrity supporters.
There were plenty of messages of congratulations - some official, some a bit more informal! - for the president when the results finally came in:
David Cameron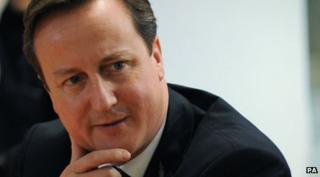 PA
The British Prime Minister David Cameron said:
"Congratulations to Barack. I enjoy working with him, I think he's a very successful American president and I look forward to working with him in the future."
Katy Perry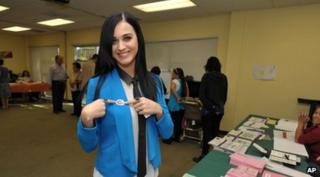 AP
Katy Perry replied to a tweet posted by Barack Obama himself, thanking his supporters:
"The people have the power! Proud to stand by you for 4 more years. RT @BarackObama This happened because of you. Thank you"
Mitt Romney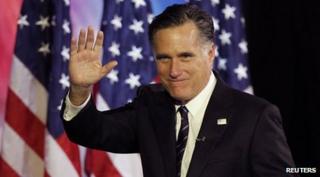 Reuters
Mitt Romney, the losing Republican candidate, showed he was a good sport when he came out to congratulate Obama and his supporters:
"I wish all of them well, but particularly the President, the First Lady and their daughters. This is a time of great challenges for America, and I pray that the President will be successful in guiding our nation."
Lady Gaga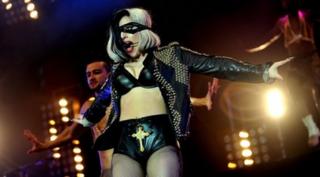 Another one of the president's famous supporters, Lady Gaga posted this message online:
"I JUST GOT OFF STAGE IN COLUMBIA!! CONGRATULATIONS MR. PRESIDENT @BarackObama We are so proud to be American tonight! YES!!! YES! YES"
Angela Merkel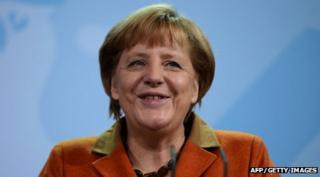 AFP/Getty Images
The Chancellor of Germany said she looked forward to continuing working with Mr Obama:
"I would like to heartily congratulate re-elected President Barack Obama. We know each other well and I look forward to our cooperation... (in the relationship) between Europe and the United States of America."
Justin Bieber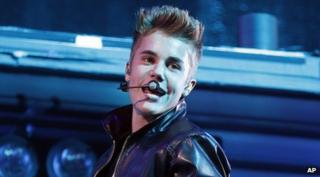 AP
Pop star Justin Bieber tweeted:
"alot of emotions right now. congrats President Obama...Im Canadian. Im good."
So that's alright then!
Dalai Lama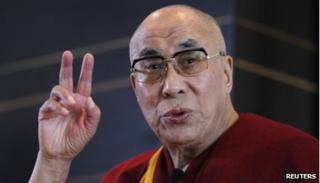 Reuters
The spiritual leader of Tibet and the most famous person of the Buddhist religion said:
"When you were elected in 2008, you inspired the world with a call to take responsibility for the problems we face as global citizens.
"I believe you have been re-elected now in recognition of that effort."
Rihanna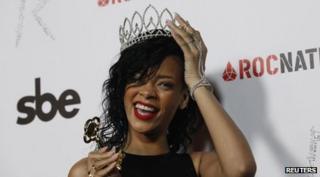 Reuters
And this is what the popstar from the Bahamas wrote online:
"Put one in da air for the Prez!!!! Our dear Obama!"