Barack Obama has been re-elected as US President.
Obama has secured enough votes from the different states to win four more years in the White House.
The president and his family were roared by the crowd in his hometown of Chicago as they turned up for his victory speech.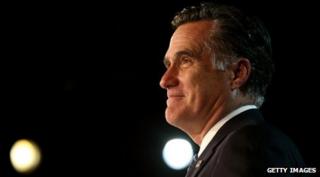 Getty Images
He said: "We have picked ourselves up, we have fought our way back. We know in our hearts that for the United States of America the best is yet to come."
Obama has beaten his challenger Mitt Romney from the Republican Party, after a long and closely fought race.
Opinion polls had the two men neck and neck in the weeks leading up to the election.
In his speech, Obama paid tribute to his wife and daughters Sasha and Malia: "You're growing up to be two strong, smart, beautiful women - just like your mum and I'm so proud of you guys."
He then joked: "But I will say for now, one dog's probably enough."
Obama also called his campaign team the "best ever".
Mitt Romney congratulated the president in his speech from his campaign base in Boston.
He said to his supporters: "I so wish that I had been able to fulfil your hopes to lead the country in a different direction."