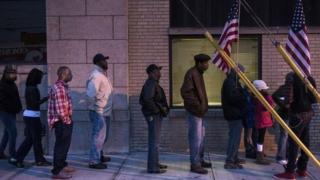 US Elections - Nel's report
It's US election day and voters across America will choose their next president.
After two years of campaigning costing around $2 billion (that's £1.3 billon), the big day is finally here.
Tens of millions of Americans will decide whether to re-elect current president Barack Obama, or to hand the job to his rival Mitt Romney.
We should know who has won by Wednesday morning.