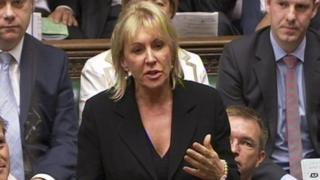 AP
A Conservative Party politician has been suspended over her decision to become a contestant on I'm A Celebrity.
MP Nadine Dorries is set to be the first Member of Parliament to go on the jungle TV show, which starts on Sunday.
It could mean she's away from her job in Australia for a month, missing important votes - and that's caused fierce reactions.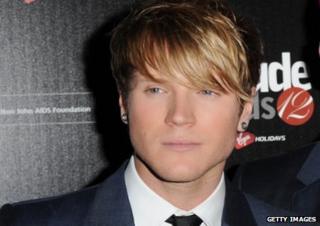 Getty Images
Dorries, the MP for Mid Bedfordshire, will have to explain herself to her party when she returns home.
Home Secretary Theresa May said: "Frankly, I think an MP's job is in their constituency and in the House of Commons."
But Prime Minister David Cameron is keeping out of it, saying: "Nadine Dorries can speak for herself on this issue."
'Raise awareness'
Dorries told a national newspaper she was taking part to raise awareness of issues she cares about.
She said: "I'm doing the show because 16 million people watch it. Rather than MPs talking to other MPs about issues in Parliament, I think MPs should be going to where people go."
The line-up for this year's I'm A Celebrity hasn't been officially announced yet.
The UK has more than 600 MPs who are elected to represent people in different areas across the country.
MPs are involved in discussing and making new laws, and can use their position to question government ministers on current issues.