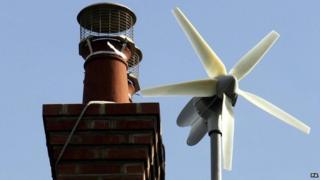 PA
There should be new national rules on installing domestic wind turbines to protect bats and birds, say scientists.
More and more people are putting up mini-turbines on their homes.
But Stirling University researchers found not all councils consider their effect on wildlife, when allowing them.
Dr Kirsty Park said: "The potential wildlife impacts of small wind turbines are ranked of lower importance by many planning officials than visual or noise concerns."
She added: "There has been little study of their possible impact on wildlife, which could include collisions of birds and bats."