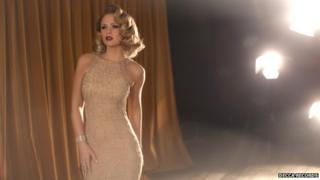 decca records
Girls Aloud and Strictly star Kimberley Walsh is releasing her debut solo album next year - a collection of songs from musicals.
Centre Stage will be out 4 February on Decca Records and will feature "interesting takes on classic songs".
Kimberley explained: "I've always loved musical theatre and doing Shrek the Musical definitely reignited the passion in me."
She started work on the album this summer in Sweden.
One Day I'll Fly Away from Moulin Rouge was the first song she recorded.
She said: "The melodies in so many musical songs are so brilliant I knew we could create something special by experimenting with the production."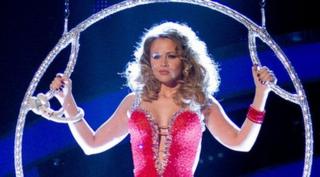 It's a busy time for Kimberley - as well as being on Strictly, her band Girls Aloud revealed their 10th anniversary reunion plans last month.
Their new single and greatest hits album come out this month, and the girls hit the road for a UK tour in February.