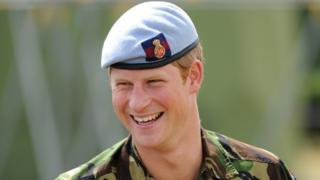 AFP
Forget heir to the throne, it's heir on the phone! Prince Harry will speak to his royal relatives on Christmas Day via a video call from Afghanistan, it's been reported.
Apache helicopter pilot Harry will be working out in the war-torn country during this year's festive period.
It's thought brother William had the idea of having Harry on a big screen, so he can be included in celebrations.
Harry, known as Captain Wales at work, is on his second tour of Afghanistan.
He also spent Christmas there in 2007.