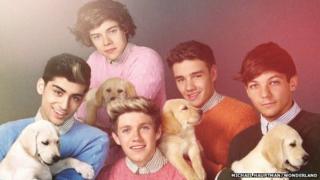 Michael Hauptman/Wonderland
It's a close call, but who do you think is cuter - boy band One Direction or this bunch of adorable labrador pups?
Well, now you can have both.
The 1D boys have been getting cosy with trainee guide dogs for the cover of Wonderland magazine, in one of the cutest photo shoots ever.
The puppies were brought in by Guide Dogs, a charity that breeds and trains puppies to become guide dogs for blind and partially sighted people.
'Stupid, immature and quirky'
In an interview for the magazine, the band were asked what they think about their global success.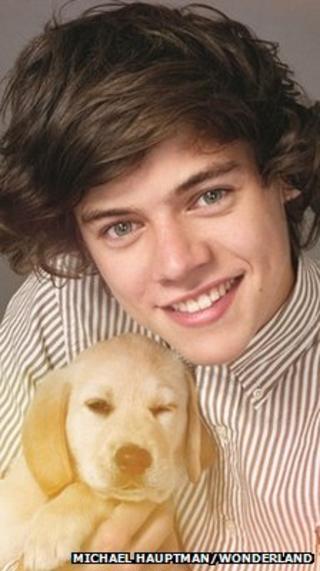 Michael Hauptman/Wonderland
"The main thing is that we've just kind of been ourselves," says Liam Payne, "that's what people like."
His bandmate Louis Tomlinson agreed: "With previous boy bands, I think they felt they had to meet a stereotype."
"We're just ourselves: stupid, immature and quirky."