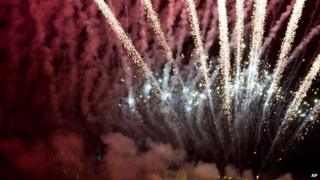 AP
Children are being warned about the danger of playing with fireworks after two boys were injured in Greater Manchester.
10-year-old Dale and his friend were playing with a firework near their home, when it exploded and injured them.
Dale's family published a picture of him in hospital showing his injuries to warn other children of the danger of messing around with fireworks.
He was burnt on his face and hand and the picture shows him wearing a mask to protect his injuries.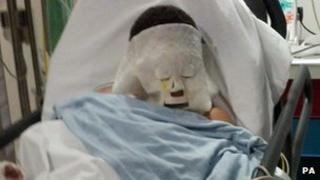 PA
It's not known how the boys got hold of the firework, as it's not on sale to the public anywhere.
Buying fireworks is illegal for anyone under 18. If you want to find out how to stay safe around fireworks, check out our guide.