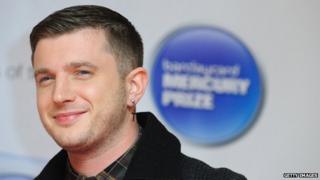 Getty Images
Rapper Plan B missed out on this year's Mercury Prize, one of the top music awards in the UK.
Instead, the award was scooped up by newcomers Alt-J with their first album An Awesome Wave.
The indie rock band had been early favourites to win alongside Plan B.
Other nominees who lost out were Jessie Ware, Ben Howard and The Maccabees.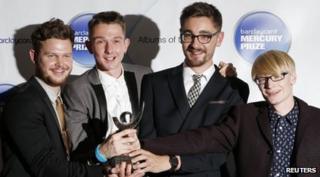 Reuters
Plan B was nominated for his third album Ill Manors, which is the soundtrack to the film he wrote, directed and starred in.
Judges of the prize are famous for picking artists who have an unusual music style and who may not have had loads of luck in the charts so far.
Alt-J thanked their parents for helping them to win the £20,000 prize.
"We might just thank everyone in team Alt-J who has ever made a difference to us. And our parents... thanks for not making us get jobs!"