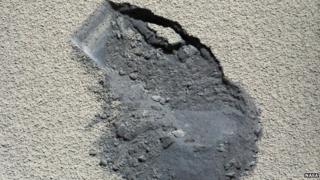 NASA
Mars and the American holiday island of Hawaii might have more in common that you might think.
Nasa's Curiosity rover has analysed some soil from the red planet and has found it had loads of minerals similar to those found on Hawaii, in the Pacific Ocean.
The robot fired X-rays at the dirt to find out what it was made up of.
Scientists hope the sandy samples should give clues about Mars' history.