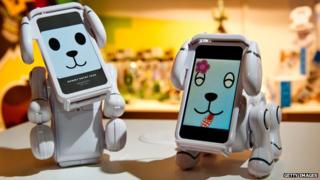 Getty Images
A weird electronic owl, a Moshi home and robotic dogs are all on the list on the top new toys for Christmas.
Toy sellers have come up with a list of the top 13 gadgets and games they think you'll be desperate to get your hands on.
This year it includes a new dance version of the family favourite Twister, and a Nerf gun that can hit targets over 20 metres away.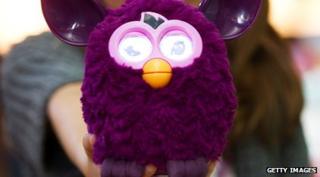 Getty Images
Then there's a weird owl-like creature called Ferby.
They were first launched 14 years ago, but have now been given more gadgets, including an app which owners can use to control its movements!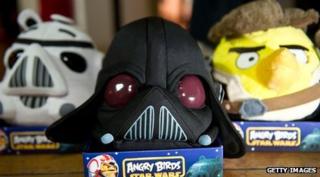 Getty Images
Fans of the mobile game Angry Birds might be pleased to see one of these cuddly Star Wars characters on Christmas day.
Old favourites like Lego, Twister and the Cabbage Patch Kids are also on the list.