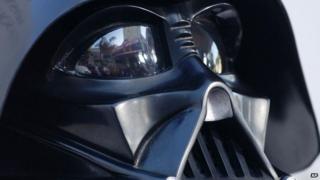 AP
Great news Star Wars fans - the force is returning to the big screen with a another helping of Vader, Yoda and Skywalker.
George Lucas - the man who created the films - has sold the rights to the film franchise to Disney.
They paid two and a half billion pounds for the rights and plan to release the next instalment, 'Episode 7' in 2015.
Episodes 8 and 9 will follow and then one new movie will come out every two or three years after that - Wow!
George Lucas said he sold the rights because he wants to pass Star Wars on to a new generation of film-makers.
The last Star Wars film was Revenge Of The Sith in 2005, and Lucas had suggested there were no plans for any more.
The Disney deal also includes the rights to the Indiana Jones films but they've yet to reveal if they'll make anymore movies featuring the action hero.