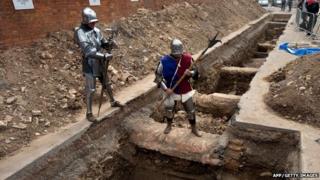 AFP/getty images
The possible skeleton of Richard III will be buried in Leicester - if it's confirmed it is the former king of England.
The bones were discovered by archaeologists digging under a car park in Leicester in September.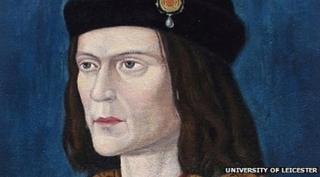 university of leicester
There's been a row over whether the ex-king should be buried in Leicester, near where he died, or York, where he's from.
MPs have now agreed that the remains will go to Leicester Cathedral.
Tests are being done on the bones to find out if it's definitely Richard III.
Richard III was the last Yorkist king of England. His death marked the beginning of the Tudor period.