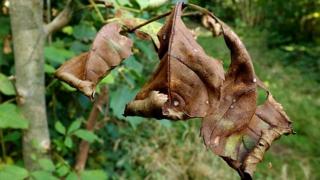 Tree import ban after deadly fungus
Imports of ash trees into the UK are to be banned to stop the spread of a deadly fungus.
The deadly 'ash dieback' fungus hasn't been spotted in the UK before but the disease was first seen last week in woodland in East Anglia.
The fungus has already wiped out nine out of ten trees in Denmark and is spreading across other parts of Europe.
Experts hope that by banning trees from coming to the UK from Europe they'll be able to stop it from spreading any further.
Ash trees make up almost a third of woodland in the UK.
More news stories