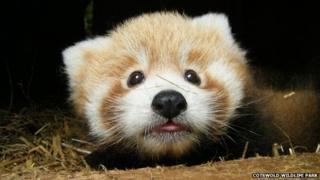 Cotswold Wildlife Park
Cuteness alert!! Two adorable red panda cubs have finally come out of their den three months after they were born at Cotswold Wildlife Park.
The births were a surprise to keepers, who didn't know mum Scarlet was pregnant!
The twins are the first red pandas to be born at the park in 10 years.
Red pandas are classified as "vulnerable". It's believed that less than 2,500 remain in the wild across the world.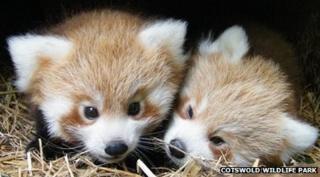 cotswold wildlife park
Cotswold Wildlife Park is part of a European breeding programme to help protect the species.
Red pandas are secretive and gentle creatures that spend most of the day sleeping curled up with their tail wrapped around their head! They are usually found in Asia - in China and the Himalayas.