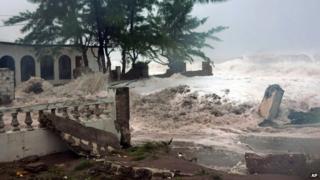 AP
Hurricane Sandy has hit Cuba in the Caribbean, as it moves up to category two in strength.
The twister, which swept over Jamaica on Wednesday, is blowing winds as strong as 110mph.
The National Hurricane Center in America has warned heavy rain from the hurricane could cause life-threatening flash floods and mudslides, especially in mountainous areas.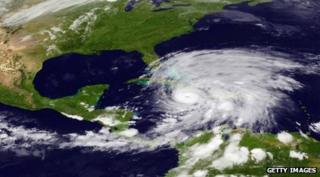 Getty Images
Thousands of people have been moved to safer areas in Cuba.
Forecasters are predicting up to 500mm of rain in some mountainous areas of the Caribbean.
The hurricane has killed one man in Jamaica.
It's expected to get weaker and reach the Bahamas on Friday.