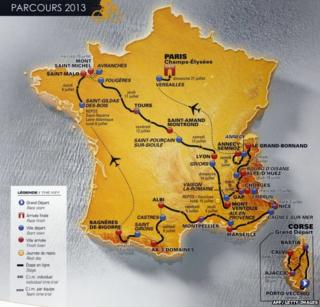 AFP/getty images
It looks like it'll be tough for Tour de France champ Bradley Wiggins to hold onto his title next year.
The 2013 route has been unveiled and is more mountainous, so may favour cyclists who are good climbers.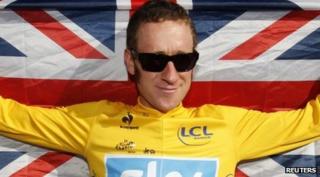 Reuters
Next year's race will be the 100th Tour. It'll begin on the French island of Corsica on 29 June and end in Paris on the evening of 21 July.
Wiggins has said it's likely he'll take a supporting role for his teammate Chris Froome.
He said: "I just want to be in a successful team and if that's Chris [who is going to be leader] then so be it."
The length of the time trials - one of Wiggins' strengths - has been cut from 100km to 65km.