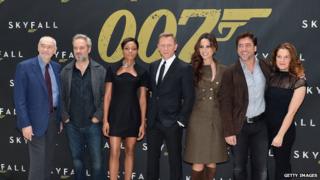 Getty Images
The red carpet is being rolled out at the Royal Albert Hall in London for the Royal premiere of the latest James Bond film.
Skyfall has been praised by critics, with some hailing it "the best Bond ever".
It is Daniel Craig's third time playing 007 but one of its biggest stars hasn't actually seen it yet.
Dame Judi Dench, who plays M in the film, says she has waited to see the film with her family.