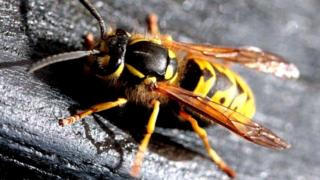 Wasps help farmers fight pests
A new type of wasp that could save the farming industry millions of pounds has been discovered by scientists in Hull.
Wasps are normally known for their nasty sting but now they could be used to kill tiny pests that destroy food crops.
Researchers at the University of Hull have been experimenting with the insects to see if they could be used instead of pesticides.
Watch Leah's film to find out just how wasps could help our farmers out...