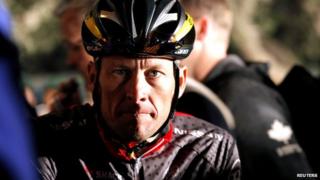 Seven time Tour de France winner Lance Armstrong has been stripped of his titles by cycling's government body, the UCI.
It follows a 1,000 page report by the United States Anti Doping Agency that says Armstrong used drugs to help him win.
The report claims that Armstrong, who won the Tour de France seven times, "engaged in serial cheating".
Armstrong denies the allegations but hasn't appealed against them.
He has already received a life ban from USADA for what the organisation called the "most sophisticated and successful doping programme that sport has ever seen".