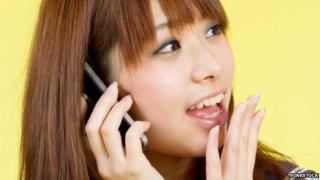 Thinkstock
A new phone app launched in Japan will let people speaking different languages chat to each other.
An app offering real-time translations is to allow people in Japan to speak to foreigners over the phone with both people speaking in their own language.
NTT Docomo - the country's biggest mobile network - will change Japanese to English, Mandarin and Korean, with other languages to follow.
However, the software involved can't offer perfect translations.
"We are still working on improving the system," Gilles Gerlinger, the product's co-founder, told the BBC.
"You can do conversations with one person, but we want to allow conferences with 10 people and four different languages, and the system would provide translations in every language needed."