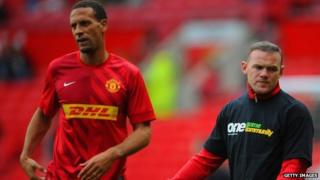 Getty Images
The head of the professional footballers association Clarke Carlisle has defended Man Utd's Rio Ferdinand after he chose not to wear an anti-racism campaign t-shirt at the weekend.
Ferdinand's brother Anton was the subject of racist abuse from John Terry last year, for which the Chelsea captain is serving a four match suspension.
Rio Ferdinand was criticised by Man U boss Alex Ferguson on Saturday for refusing to wear the Kick it Out t-shirt in the warm up before the game.
Carlisle says players have the right to protest, although he supports the anti racism group himself, he says people shouldn't be forced into anything.
Carlisle told BBC Radio 5 live: "We will make sure Rio Ferdinand's rights as a human being, never mind as a footballer, aren't undermined in this."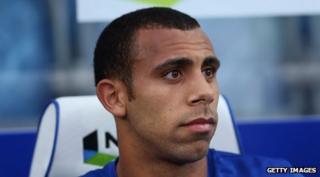 Getty Images
Several other players, including Ferdinand's brother Anton, also refused to wear the shirts, angry that there's not enough being done to stop racism in football.
Ferguson said Ferdinand had let the team down by refusing to wear the t-shirt .
Viv Anderson, who became England's first black international player in 1978, believes Ferdinand was wrong to go against Ferguson.
The former Manchester United defender told MUTV:
"I don't agree with Rio. I don't see where he is coming from and I don't know what it is going to achieve."
York defender Carlisle said:
"Everyone has a right to free speech - just like you can't coerce anyone into shaking hands, you can't make somebody wear a t-shirt - although I do personally believe that joining in with the campaign is the best way forward."