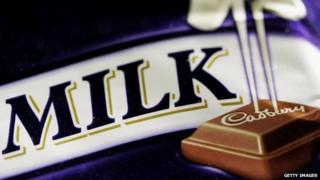 Getty Images
Chocolate giant Cadbury has shrunk the size of its famous Dairy Milk bar but the price has stayed the same.
The slim-look bar is now 4 grams lighter than before and is a different shape.
Cadbury say that the rising cost of fuel and cocoa prices means they can only keep the price the same if they cut the size instead.
A spokesman for the sweet company said: "We still believe our chocolate represents great value."