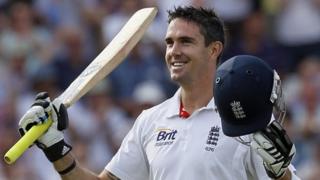 AP
Kevin Pietersen will return to the England squad for their tour of India.
The decision to bring him back was made after he met up with coach Andy Flower and several senior players.
Pietersen, who has recently agreed a new England contract was dropped back in August after a text message row.
He was accused of sending messages about captain Andrew Strauss to members of the South African team.
England's managing director, Hugh Morris explained: "The meetings were constructive and all issues have been resolved."