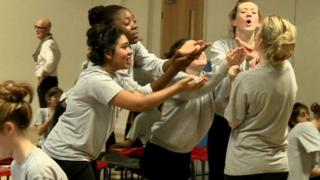 Actor to launch free drama school
With average costs of around £9,000 a year acting school can be too pricey for some budding actors. But now a top actor is opening a free drama school.
Charlotte Cornwell plans to launch The Fearless Choices Young Actors Project for students who can't afford to pay for training.
The idea behind it is that young people can join and fulfil their ambitions through their natural talent, not just because they can pay the fees.
Watch Hayley's film find out more...