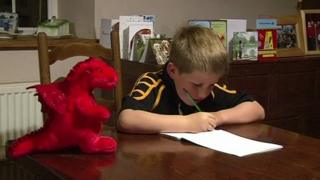 A rundown monument for the last native Prince of Wales is now getting improvements - thanks to an eight-year-old boy.
Aron from Conwy decided to write to Welsh First Minister Carwyn Jones after visiting the spot in Cilmeri.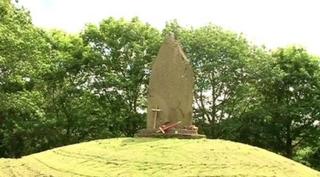 He said: "We went to see Cilmeri and the place was a terrible mess."
Aron received a letter and a toy dragon in reply, which promised that improvements would be made.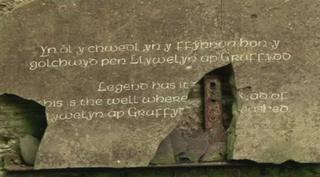 The monument and plaque mark the spot where Llywelyn ap Gruffyd, the final prince of an independent Wales, was killed in 1282.
He was fighting the King of England, Edward I, who had invaded Wales.