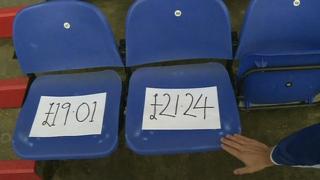 Are footie matches too expensive?
The average price of the cheapest ticket in league footie has gone up from £19.01 to £21.24 in the past year, according to a BBC Sport survey.
They've looked at prices for 166 clubs in 10 divisions across British football, including the Conference Premier and Women's Super League.
They've discovered that the most expensive adult match-day ticket is for Arsenal at £126.
The cheapest in British football is at Montrose in Scotland for £6.
There are worries that prices are going up too quickly, meaning some fans might not be able to afford a ticket to the game.
Watch Joe's film to find out more.