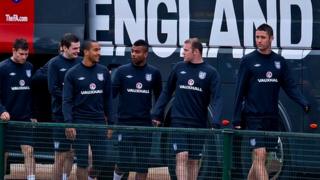 PA
Football bosses have released a new list of rules to be followed by the England team. The FA code of conduct includes 33 do's and dont's for players.
The six-page booklet outlines the responsibilities and behaviour expected of each player picked to play for England.
The new code bans players from using Twitter or Facebook the day before a game, gives the FA power to choose the team captain if necessary, and there are even rules about when players are allowed to listen to headphones.
England skipper Steven Gerrard described the new list of rules as "common sense".