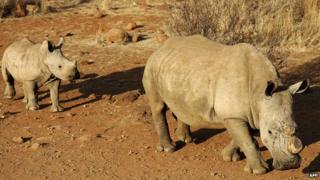 AFP
There's been a big rise in the number of rhinos being illegally killed in South Africa.
Poachers have killed 455 rhinos so far this year, which is already more than the total number of the animals killed last year.
In 2007 only 13 of the animals were killed by hunters.
Wildlife experts think the animals are being targeted because their horns, which are used in traditional medicine all over Asia.