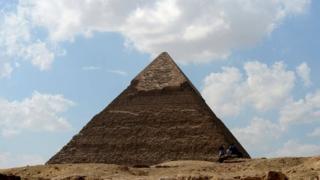 Tourism campaign for Egypt
A campaign is underway to boost tourism in Egypt after pictures of protests were shown around the world during the Egyptian revolution.
The country has always been a popular holiday destination but protests and scenes of violence against the government has put off lots of travellers.
Protests spread throughout Egypt in 2011 because people living there were angry about the way former President Hosni Mubarak was running the country.
They set up camp in the capital Cairo, where there were angry clashes until he eventually stepped down.
Coverage of the protests around the world affected businesses and tourism as people were put off visiting there.
To try and attract tourists, one of the famous pyramids have been opened up to visitors, as well as ancient tombs.
Check out Ricky's report to see how they plan to get people to visit...