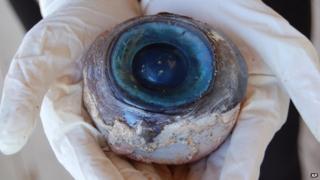 AP
Take a look at this giant eyeball that was found on a Florida beach.
It was discovered by a man having a walk and is the same size as a grapefruit.
Scientists are baffled by the eye and have sent it to the Florida Fish and Wildlife Research Institute to be examined.
No one knows what species it has come from but possible candidates include a giant squid, a whale or some type of large fish.