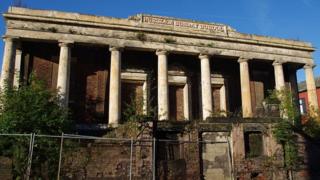 PA
Thousands of historical buildings including a 100-year-old cinema and the UK's oldest roller coaster could soon be lost forever.
The English Heritage - the organisation that looks after these places say nearly 6,000 places are at risk.
They say buildings and historical sites are falling down because they're being neglected.
And want local communities to protect our nation's history by finding new uses for them.