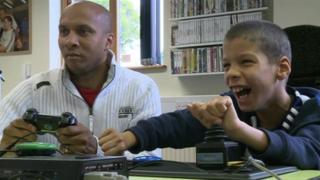 New gaming technology for kids
Now you might think the big names in games are there for everyone to enjoy.
But some people find it more difficult than others to play...until now.
The computer games industry is changing to make gaming more accessible for kids with disabilities.
So we sent Joe to meet some kids who've been trying out the new technology.
More news stories