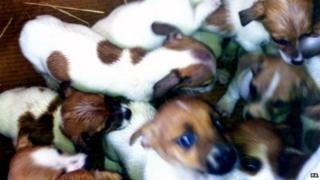 PA
36 puppies have been rescued from two cars in Dublin, in Ireland, as part of an animal cruelty investigation.
Twenty-five jack russells and a number of cocker spaniels, springer spaniels, terriers, beagles and labradors were discovered when police stopped two cars on Tuesday.
It's believed the dogs had been brought into the country to be sold illegally for several thousand euros.
The puppies were found in boxes in the boot of the vehicles.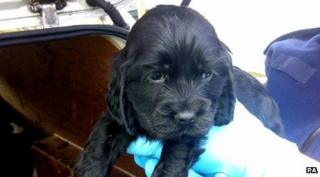 PA
Officers from the Dublin Society For The Prevention Of Cruelty To Animals have taken the animals into care.
Two men, one in his 20s and the other in his 30s, were arrested at the scene and taken to a nearby police station.
They've both been charged and will appear in court early next month.