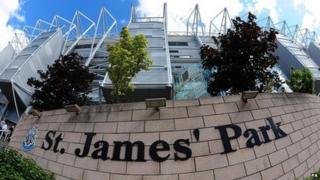 PA
Newcastle United fans received some good news today after it was announced their stadium is going to be called St James' Park again.
Last November, many supporters were outraged when the ground was re-named the Sports Direct Arena.
The club's bosses said the reason behind this was to help the club make more money.
But now the team's new sponsors - a loan company called Wonga - have decided to bring the old name back.
As well as buying the naming rights to the stadium, Wonga will also sponsor the club's shirts next season and have promised to invest £1.5m in the club's academy.
But the deal has been criticised by some members of the Football Association and MPs.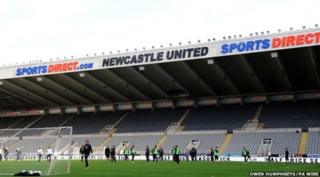 PA
They don't think that it's right that children should wear replica kits that advertise companies that loan money.
They want these type of services to be grouped with other things that are inappropriate for children, like gambling and alcohol.