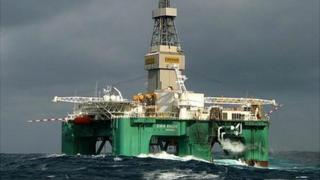 OTHER
For the first time an exploration company says it can extract oil from Irish waters.
And if the plans go ahead the country could make billions of pounds.
Ireland is largely underexplored and only 150 wells have been drilled over the past 40 years.
Until now there's never been any commercial oil developments from Irish waters and this new opportunity could take two years to begin.
However, Campaigners say that Ireland's laws over its natural resources aren't strict enough and need to be changed before any oil is extracted.
The RSPB also want the UK government to stop any oil and gas exploration around certain areas because the drilling of oil will have an impact on local wildlife.