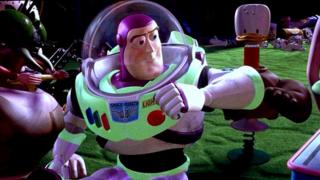 PA
Toy Story is back. But not as we know it. Disney Pixar are working on a spooky Halloween special that will hit our TV screens next year.
In Toy Story Of Terror, Woody, Buzz Lightyear and the gang head off on a road trip.
When they stop off at a roadside motel one of the toys disappears and the others find themselves caught up in a mystery that must be solved.
Toy Story of Terror will be the first time the computer animated toy stars have appeared in a TV show.
We last saw Woody and the gang in Toy Story 3 back in 2010. The film made over $1.063 billion (£660 million) making it the biggest selling animated movie, ever.