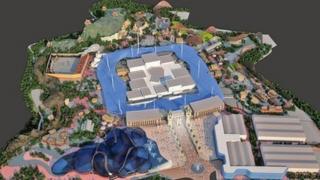 FTI
A huge Hollywood style theme park could be opening in Kent, in the south of England.
Developers hope that they can build a supersize park which could rival Disneyland in Paris.
The team will be working with Hollywood film giant Paramount Pictures on the project.
The site will be twice the size of the Olympic park, and could be home to Europe's largest indoor water park as well as live music venues and hotels.
There's still a long way to go with the project so developers reckon it won't be open until 2018.
Not everyone is happy about the plans, local environmental groups have warned that the area is at risk of flooding.